Programme
Felix Mendelssohn

Lieder for unaccompanied choir

Robert Schumann

Romances and Ballades for unaccompanied choir

Franz Liszt

Johannes Brahms

Liebeslieder-Walzer for unaccompanied choir and piano four-hands
À propos
Founded by Mathieu Romano in 2005, the Aedes ensemble explores music from the Baroque period via unaccompanied 20th and 21st century music right up to contemporary works. It is well known for the originality of its staged or semi-staged programmes, for its collaborations with artists from other backgrounds (dance, drama and the visual arts) and for the jaunts it takes into other musical genres such as French chanson and flamenco. The ensemble's powerful stage presence has earned it invitations to perform in France's most distinguished opera houses : it has performed at the Philharmonie de Paris, the Théâtre des Champs-Élysées, the Opéra Comique, the Paris Opera, the Théâtre du Châtelet, and the Palais de Chaillot. Festival engagements include Aix-en-Provence, La Chaise-Dieu, Besançon, Radio France Montpellier, and the Rencontres Musicales de Vézelay. Abroad, it has been invited to perform at the Vienna Konzerthaus, in Amsterdam, Kracow and Grenada's International Music and Dance Festival. At the core of the Aedes ensemble's repertoire are 20th works and premieres of contemporary music. Its rich and varied recordings of sacred and secular a cappella music from this period have won praise from listeners and critics alike. Its performances of vocal and instrumental masterpieces see the Ensemble working with other distinguished groups such as Les Siècles, the Ensemble Intercontemporain, the Orchestre de Paris, the Orchestre Philharmonique de Radio France, and the Latvian Radio Choir.
Tanguy de Williencourt performs in the finest halls in France and internationally: Philharmonie Paris, Auditorium of the Musée d'Orsay, Radio France Auditorium, Théâtre des Champs-Elysées, Collège des Bernardins, Lille opera, Auditorium de Bordeaux, Grand Théâtre de Provence, Saint Petersburg Philharmonic Hall, Berlin Philharmonic Hall, Salle Flagey in Bruxelles, Bonn opera, and others. He made a remarkable appearance at the Victoires de la Musique in 2017. The press has not hesitated to welcome this emerging talent as a complete musician (Michel Le Naour, Concertclassic), possessing  pianistic authority and a richly colored palette (Alain Cochard) and as a great pianist of the future (La Croix).
Yoan Héreau studied at the national conservatory (CNSMD) in Paris: Choral Conducting (Erika Guiomar),Vocal Accompaniment (Anne Le Bozec) Chamber Music (Claire Désert and Amy Flammer). At the end of his studies, he spent three seasons as a pianist and vocal coach at the Académie de l'Opéra national in Paris. His varied musical activities allow him to work with the great  conductors, including Ottavio Dantone, Philippe Jordan, Marc Minkowski, Daniel Harding, Philippe Herreweghe, Matthias Pintscher, Donato Renzetti, Giacomo Sagripanti and others, on the international scene. Particularly drawn to contemporary music, he often participates in premieres.
This concert is a coproduction with Équinoxe, Scène Nationale de Châteauroux.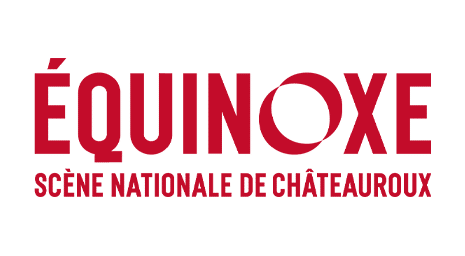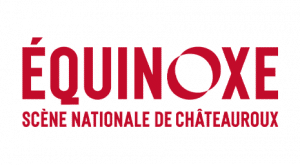 Avec le soutien / le partenariat de
octobre
9-12.30 am / 2-4 pm
Academy Liszt
Conducted by Bruno Rigutto
With Laure Cholé, Delphine Co, Ionah Maiatsky, Charles Heisser